Hot off the production line the latest version 1.5 of our app: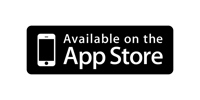 Reduced power consumption
Removed Once Only Delay option
Reset to Default Options option
Added help screen on launch
Improved control of separate focus & exposure
Single alert for choosing delayed or continuous shutter
A wiser use of GPS location has dramatically improved the power consumption. We've removed the "Once Only Delay" option to simplify things, now to exit the Delayed Shutter mode hold your finger on the shutter button (the same action is used to access the shutter modes). You can restore all the options to "factory defaults" with the "Restore Defaults" option. There is a help screen overlay to make first time use easier and an option "Show Help" to stop the help appearing! When the independent focus and exposure controls are visible tap to focus will no longer work, this makes it easy to move the controls around without an accidental tap. To exit of the independent focus and exposure, double tap to return to auto-focus. To access the Delayed Shutter AND Continuous Shutter modes touch the shutter button for longer than 2 seconds.
Any other requests, just let us know…